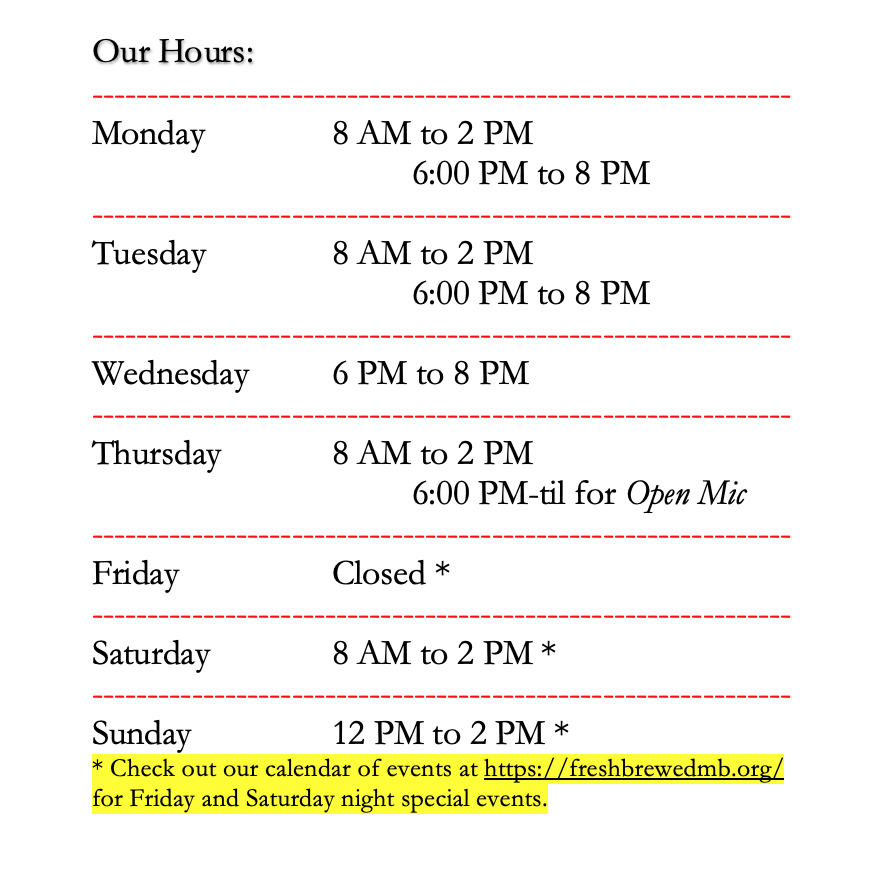 We are a faith-based, nonprofit community coffeehouse in downtown Myrtle Beach. Our coffee house is a shared public space that serves the Grand Strand community of South Carolina in multifaceted areas.
Our mission is to provide a temporary safe haven for people through hope, grace, love, and coffee.
We support people experiencing housing, food, and healthcare insecurity directly through our Identification, Coffee on Suspend, Community Care Cards, and Food Is Free programs and by referral to other resources. We facilitate the donations of food, clothing, and small household goods and subsequent distributions to people in need.
Our venue also offers a space for music and art, recovery and advocacy meetings, church groups, youth groups, clubs, networking groups, educational training, and all other life events.